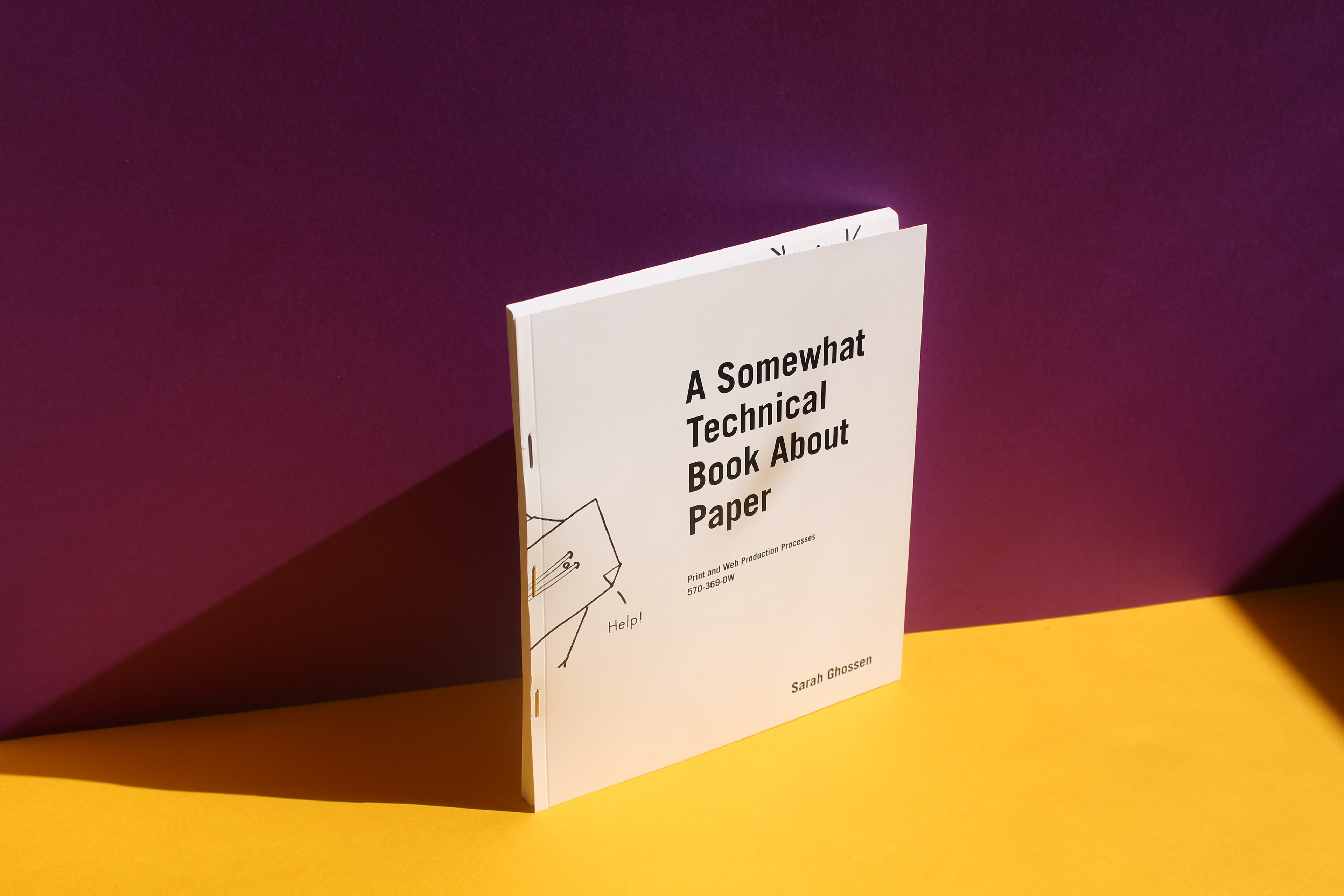 The mandate of this project was to create a publication about paper and printing processes. The constraint was to use only the information given and nothing more. The challenge I set for myself was to create a book that would interest all audiences on the technical aspects of paper. The approach was comical to lighten up a dull topic. The book was based upon a humorous character named Mr. Blank who has full of personality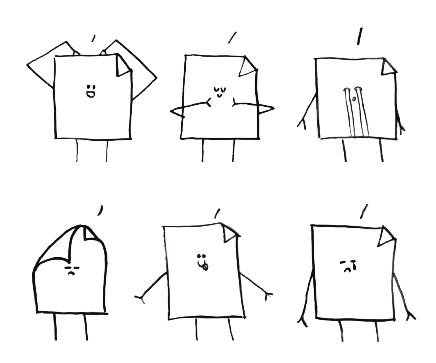 Once the script was completed, the next step was the character development. After several character sketches, I finally came up with a character who was simple enough to re-draw many times, who I named Mr.Blank. (Fun fact, it was my younger sister who came up with the name). Once I chose the character that would fit best, I started creating different looks and emotions that correlated with my story.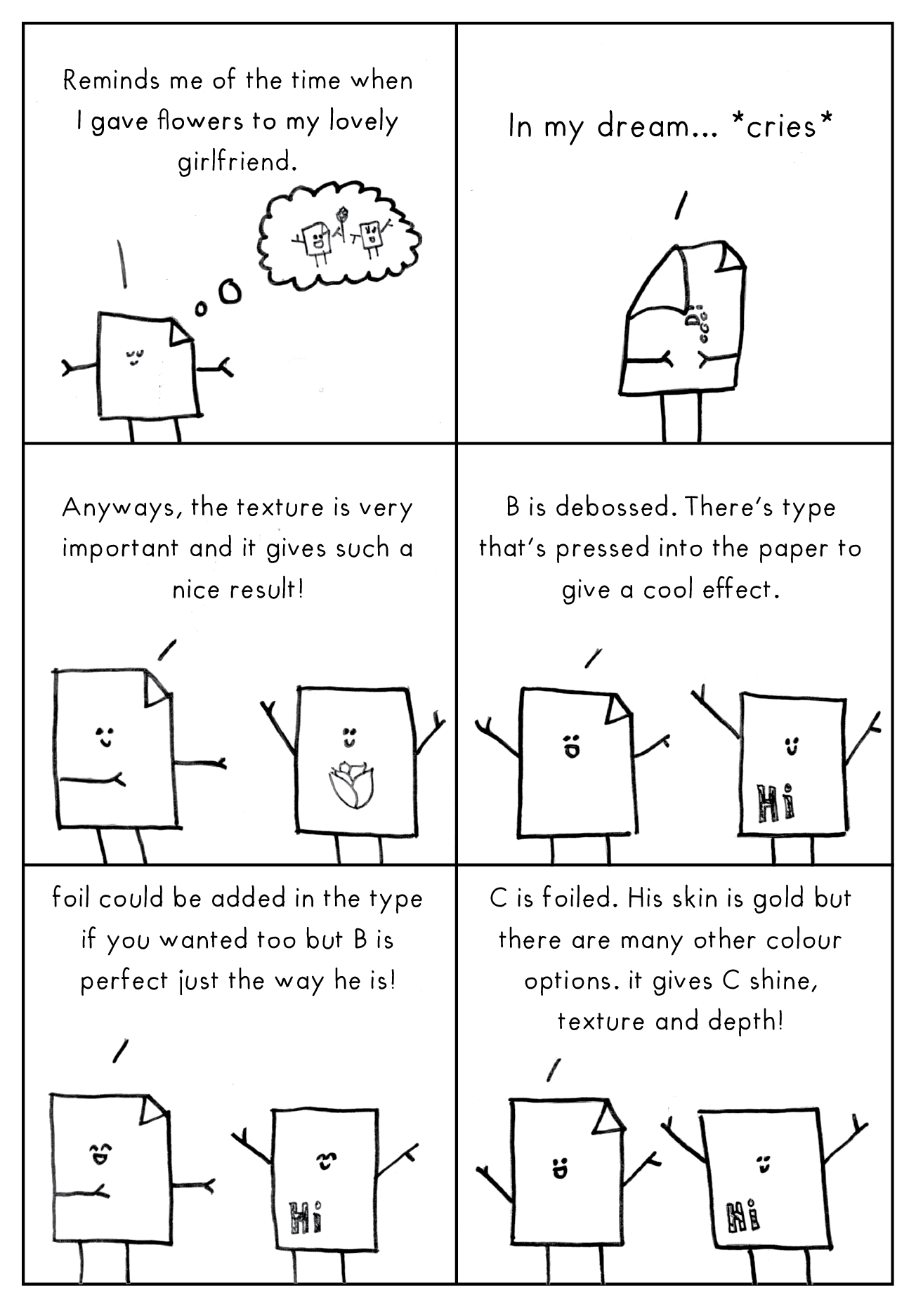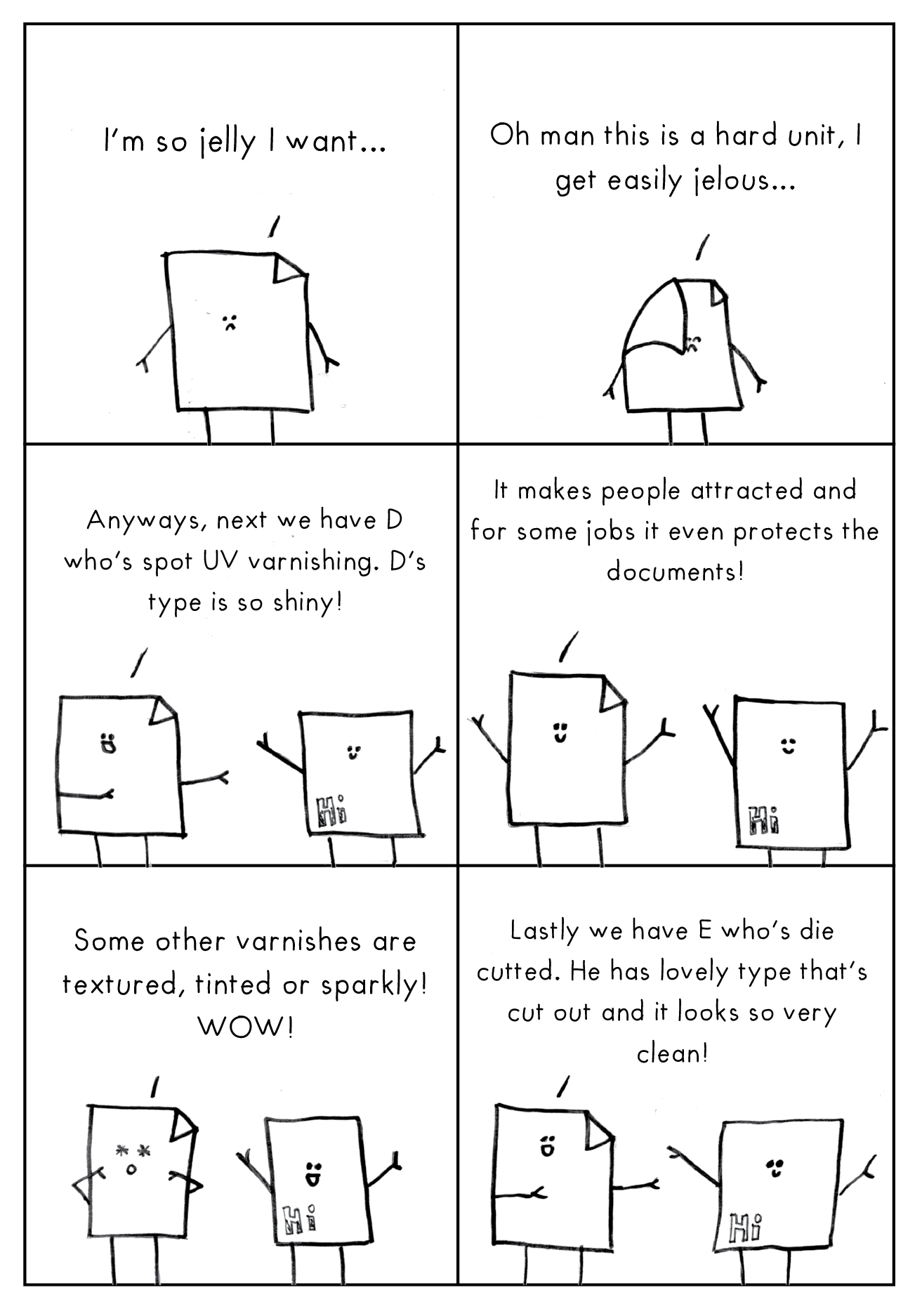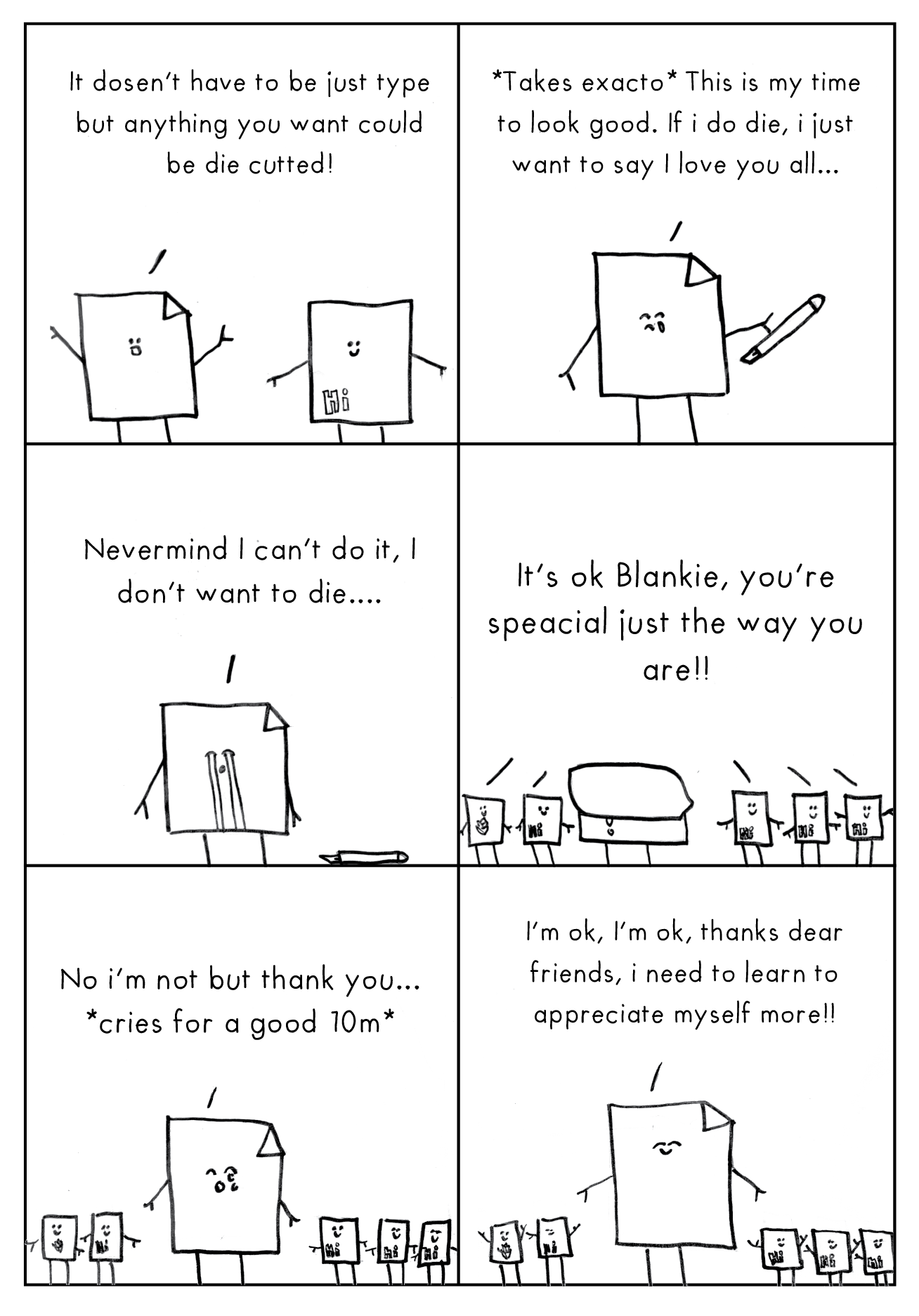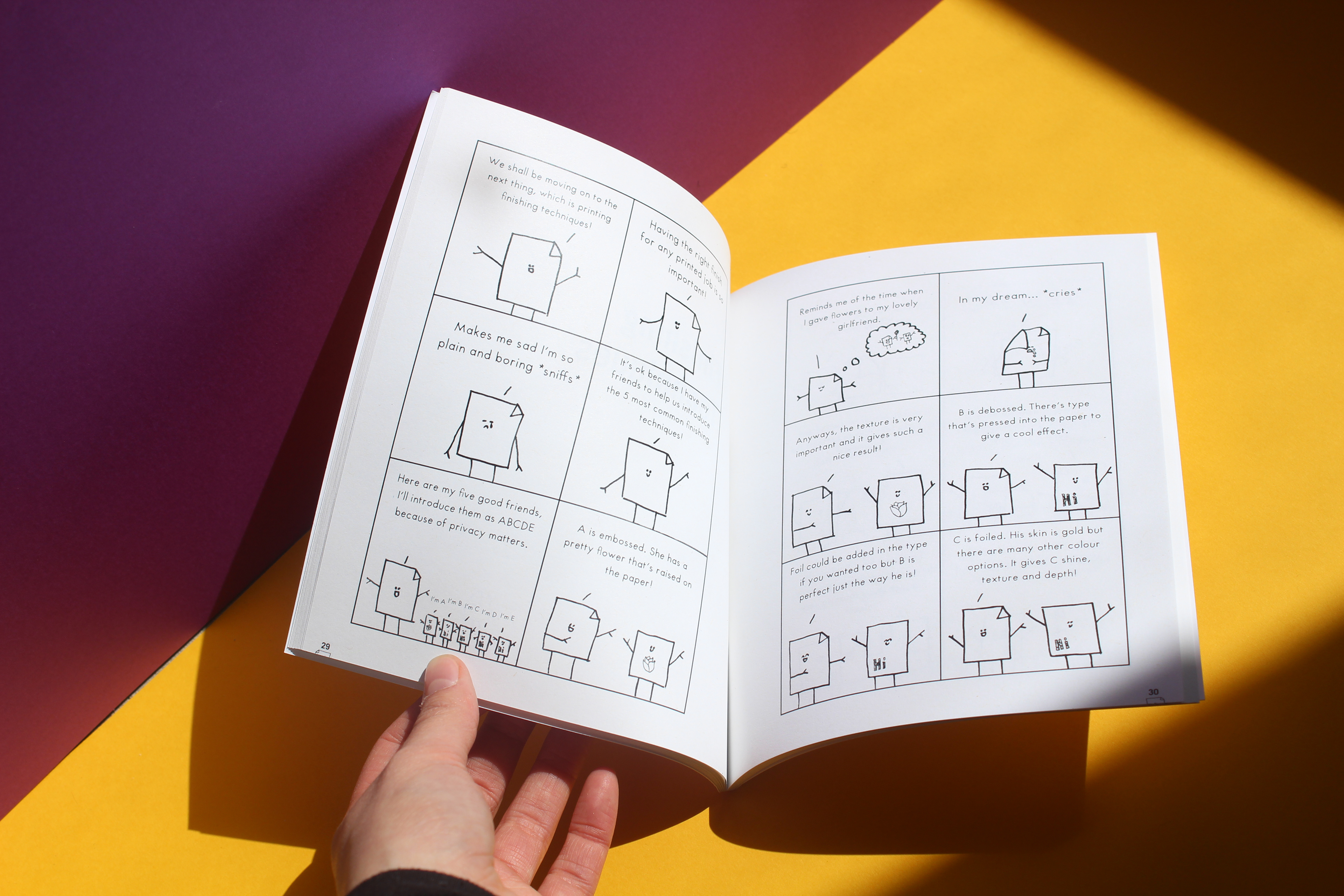 The final step was to photoshop each character in order to enhance the black outlines and get rid of any smudges. The end resulted in a humorous, light hearted book that will make you laugh, cry and learn all about the printing and paper processes without falling asleep!