The mandate of this class project was to create a new brand identity for a no longer existing company. The challenge I set for myself is to keep the same feel of the iconic logo and to re-create it in a more modern look. Steinberg, the largest grocery chain in Quebec, was the number one grocery shopping store of the 50's to 80's, which means that it needs to have a similar feel.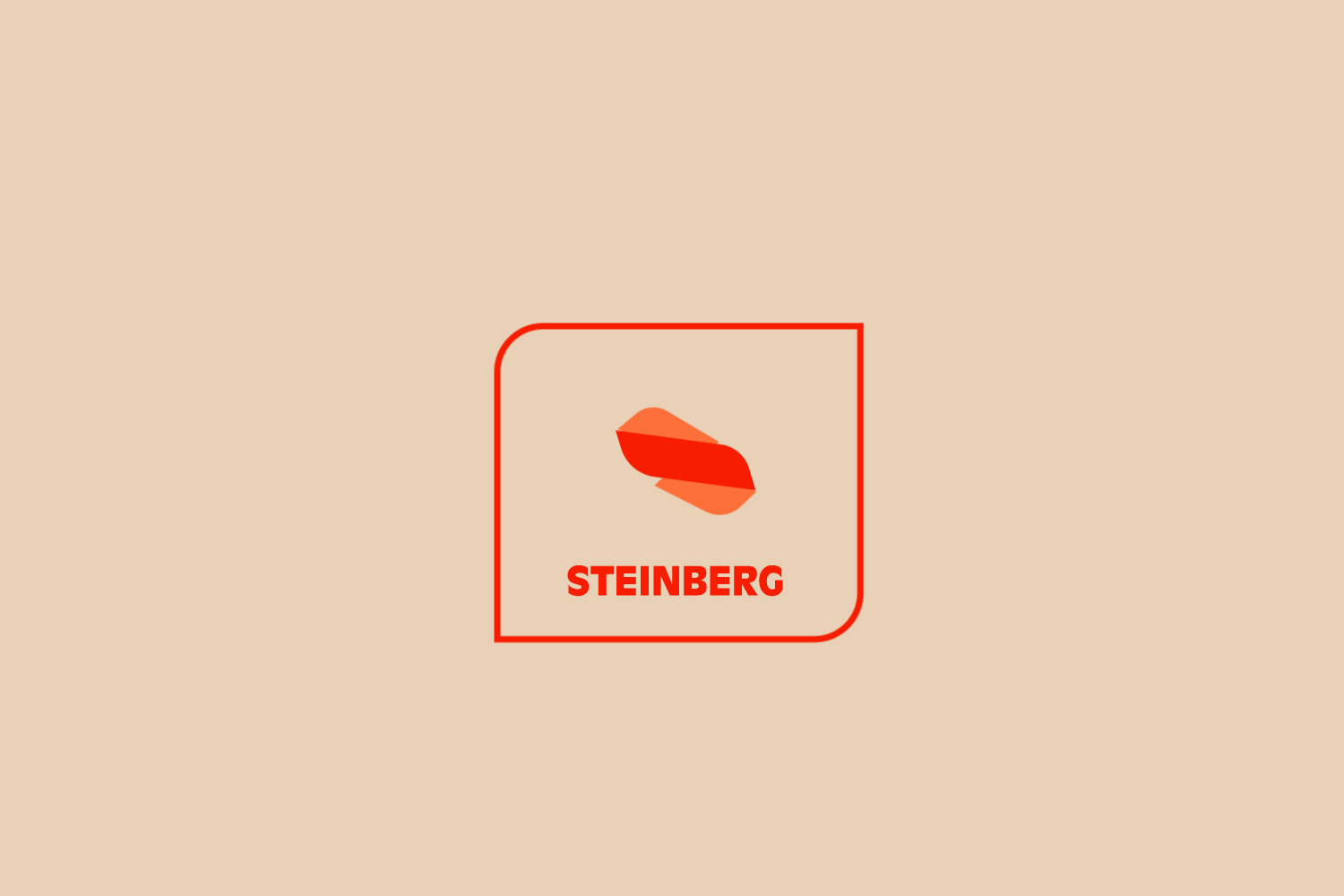 The mission is that Steinberg will have a more retro/futuristic design which is zero emission and ecologically self-sufficient. It will keep some of its DNA but in line with 21st century. The strategy is to keep the same name and feel to the logo as it was back then, since Steinberg was very well known. The logo has a modern look, which will catch the eye of both those who were a fan of the grocery store and those who've never heard of it.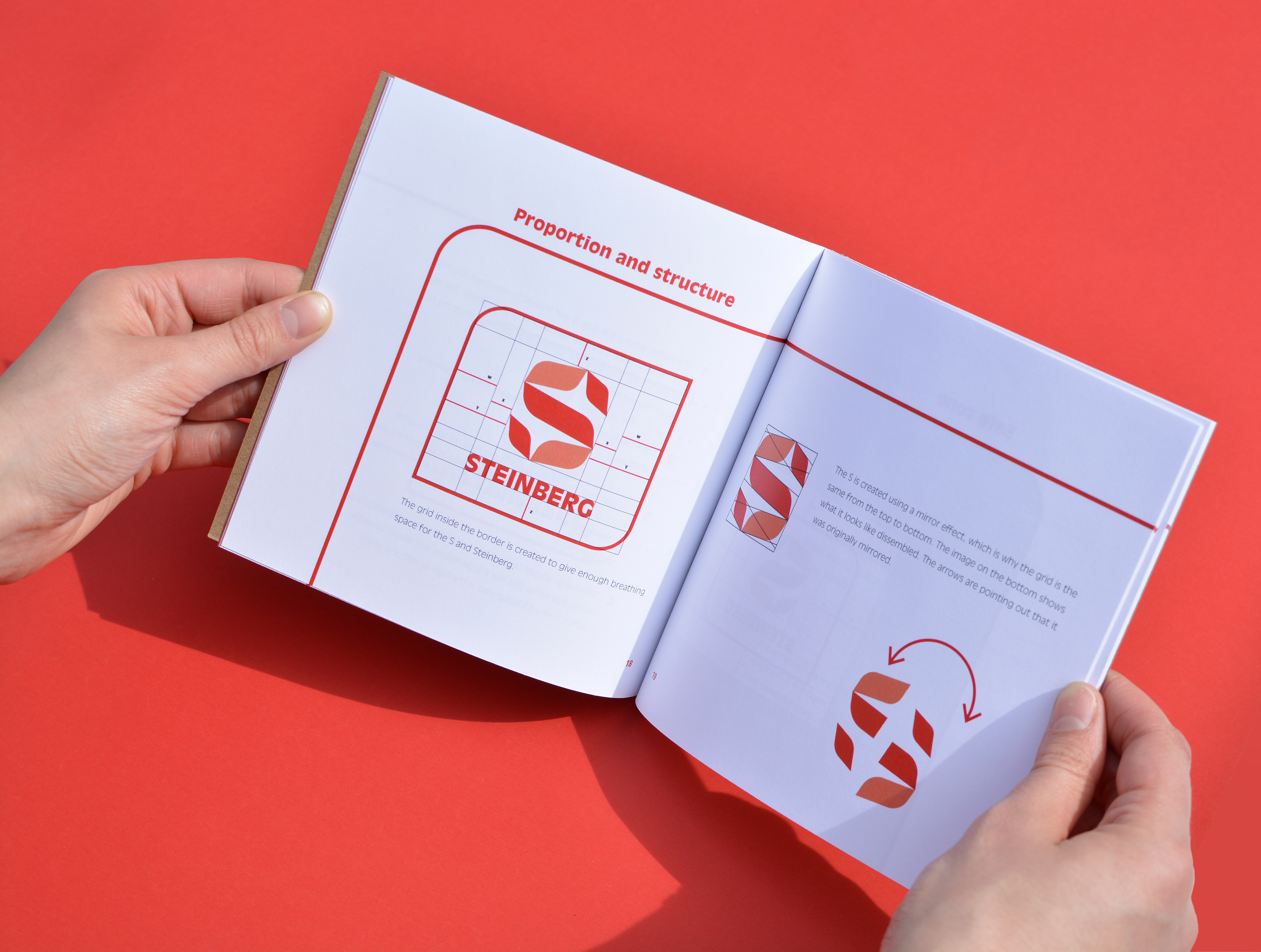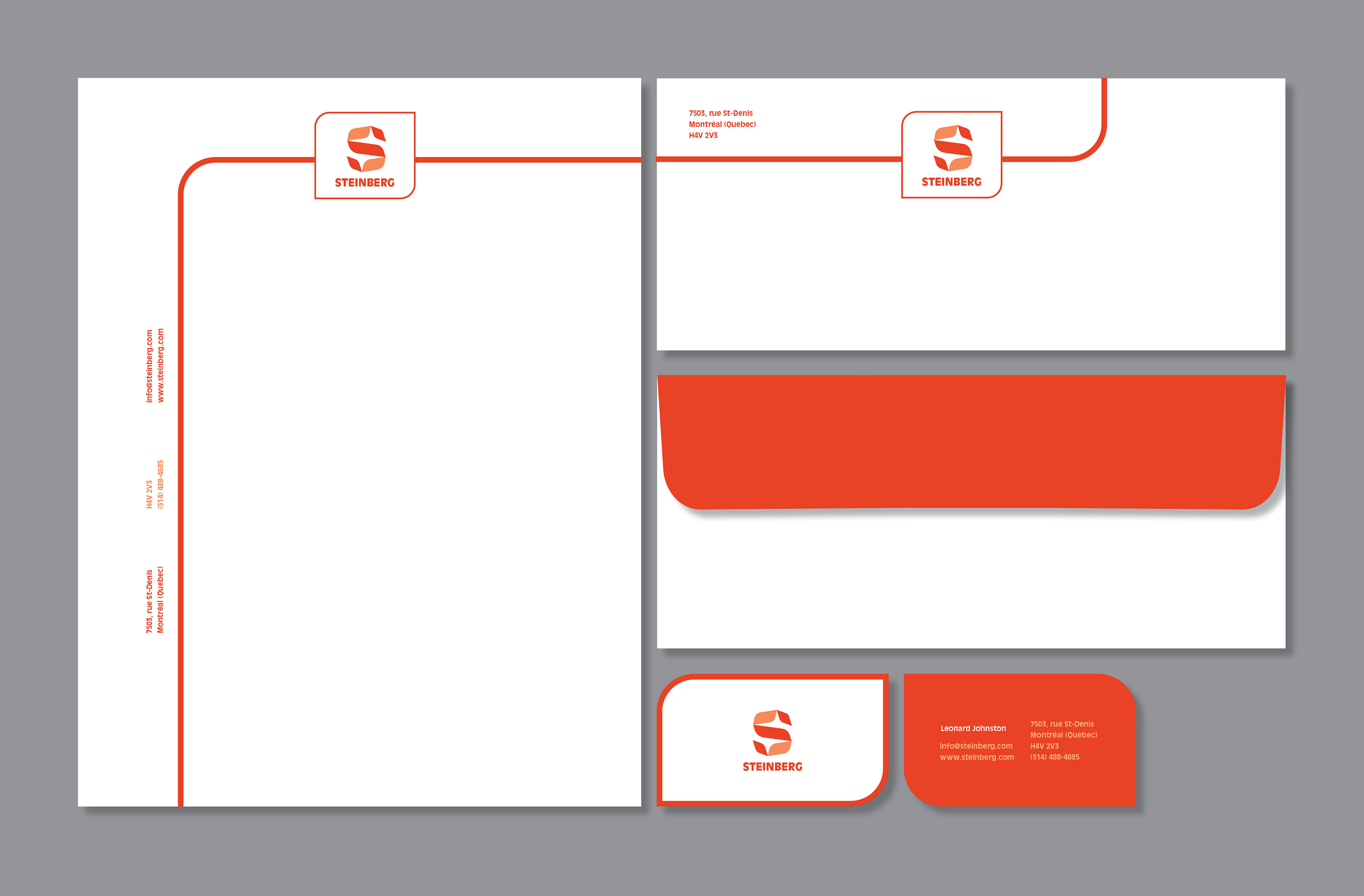 The creation of the stationery and logo
The logo has 5 elements which represents the 5 Steinberg children. The border around the logo is both curved and sharp to make it look organic, since the new Steinberg sells organic products. The stationery stays true to the colour palette of the new logo, yet is still mostly red to keep the iconic feel of the old red logo. It includes an envelope, letterhead and business card. The application includes the store front, the website and it's brand packaging.